Corso Garibaldi
Corso Garibaldi winds like a snake through the center of Reggio Emilia. Its form bears witness to its origins: Corso Garibaldi and its continuation, Via Ludovico Ariosto, were built over the bed of the Crostolo stream which ran the same route until the end of the 12th century.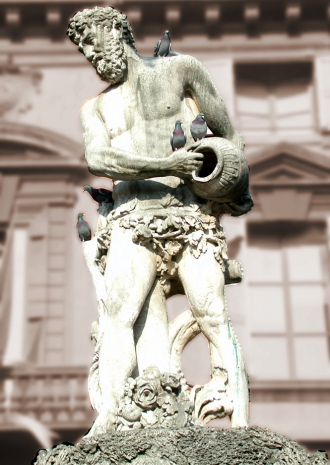 Anonymous, Statue of the Crostolo River, prior to 1754

Corso Garibaldi, traditionally called "corso della Ghiara", is a lively, tree-lined thoroughfare flanked by noble and elegant palazzi. It is also one of the meeting places for the city's history and legends.
The ancient river bed of the Crostolo stream was filled in, as previously mentioned, during the late Middle Ages, and in 1596, it was the scene of the miracle of Marchino, the young deaf-mute boy who regained his voice after seeing the image of the Madonna. As a result of this prodigious fact, halfway between historical reality and popular legend, a splendid sanctuary of the Madonna della Ghiara was erected, which overlooks Corso Garibaldi still today.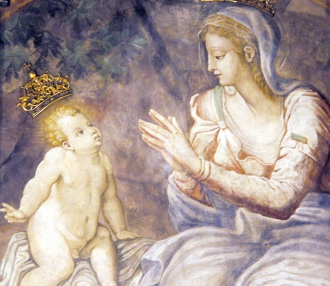 G. Bianchi, known as Bertone, The Blessed Virgin of Ghiara, 1569

The Palio di San Prospero and quintain tilting were also held along the Corso, as were religious processions and popular festivals.
Beyond the Basilica della Ghiara, Corso Garibaldi is overlooked by palazzo Magnani, palazzo Panciroli Trivelli, where Napoleon slept, and palazzo Coop. The latter of the three contains lovely frescos from the early 1500s which adorned the Vicedomini home that stood in that spot before being torn down.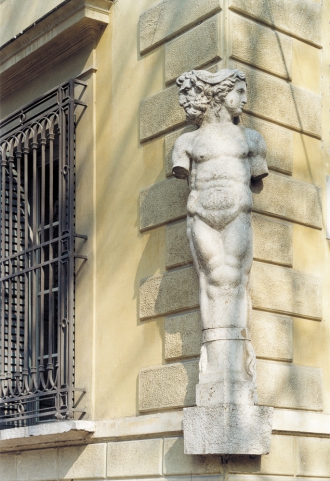 Two-faced Janus, 1576, attributed to Prospero Sogari, known as Clemente

Other noteworthy monuments along the Corso are palazzo Becchi, with a two-faced Janus on the façade, and the 17th century palazzo della Bonifiche.
Attesting once again to the political, social, and cultural centrality of this street is the ex Ducal Palace, strategically located in front of the Basilica della Ghiara. The building is now the headquarters of the Prefecture. Inside, the building is adorned with beautiful 19th century frescos by Minghetti and Carnevali.

---