Modena and Reggio Emilia University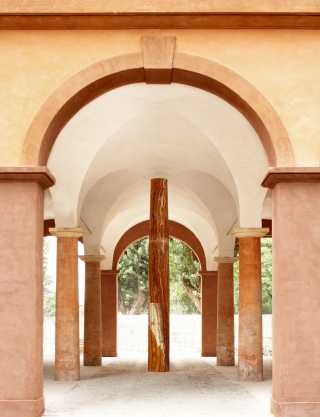 L'Araba Fenice, (Esprit de géométrie, esprit de finesse) 2005. Golden Iranian travertine, m 6,47 x 0,70 Ø . Musei Civici Collection, Reggio Emilia


The Araba Fenice di Luciano Fabro
At the heart of the colonnade that forms the entrance to this imposing neoclassical building is the Araba Fenice column, designed by Luciano Fabro and made of Iranian gold-coloured Travertine marble. The flutings of the column follow the Vitruvian rule wherever the material is uniform and the curves of the marble ribbings where these stand out more forcefully.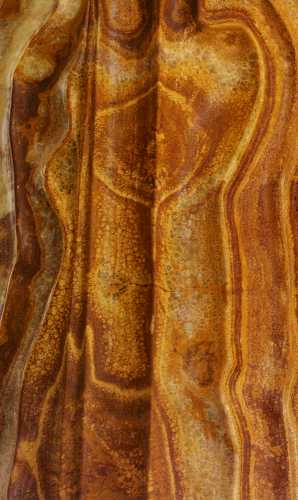 Golden Iranian travertine

The artist has conceived his design based on the principle of sympathy which governs the encounter between matter and space, to create a firm and harmonious relationship between the artwork and its architectural setting.

---